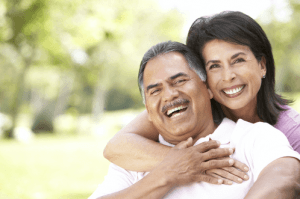 The dental implant procedure is a serious surgery, and the dentist who performs your procedure can significantly impact the success of your results. When you begin to research dental implant providers, make sure that you inquire how often they perform the procedure as well as be certain to take a good look at their credentials. Not all dentists who are qualified to perform dental surgery have dedicated an ample amount of time to restorative dentistry or cultivated the artistic eye that leads to a beautiful smile. A good tip is to check out before-and-after pictures of your prospective dentist's previous patients. Viewing these images can give you a good visual reference for the skill of your provider and the type of results you may be able to expect.
In addition to the dentists themselves, the laboratory in which the tooth restoration is fabricated can have a significant role in the final outcome of your procedure. At Imagine Advanced Dental Arts, we work with a high-quality lab that can create durable, natural-looking crowns to blend seamlessly with your smile.
To learn more about dental implants, or to schedule an appointment, please contact us today.