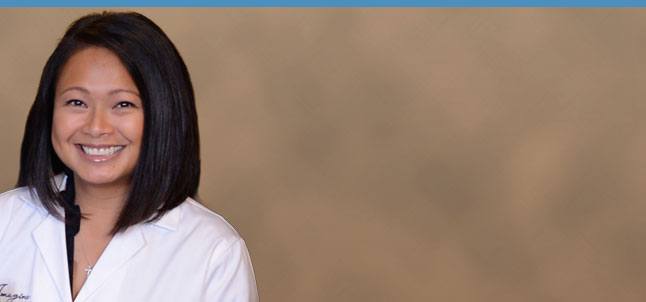 "The field has advanced so far that we can customize treatment for each patient's personal and dental needs."—Dr. Mesina
Dr. Mesina strives to provide comfort with the highest quality dental care that works for each individual and their budget. Her approach to dentistry is focused on developing a long-term relationship with her patients based on mutual trust and shared respect, understanding that every patient's need is different. Dr. Mesina's patients can always expect a high degree of skill and dedication, for she is well regarded for her attention to detail and is adept in all phases of general dentistry. She is most passionate about providing a life changing memorable smile.
Dr. Mesina attended Temple University where she received her Bachelors of Science in Chemistry in 1995 and her Doctor of Dental Medicine degree in 2001. After graduating dental school, she joined a large general practice in Doylestown, Pennsylvania, and in 2005 she joined Imagine Advanced Dental Arts. She has gained the reputation of being a perfectionist, providing our patients personalized and caring restorative treatment and cosmetic excellence. Since joining our practice over 15 years ago, she has expanded her skills and training in restorative, cosmetic and implant dentistry enabling her to perform more complex procedures. As a member of the American Academy of Dental Sleep Medicine, she has focused her continuing education efforts on how she can better manage her patients' over-all health by focusing her studies in airway breathing disorders such as Obstructive Sleep Apnea. Additionally, she is trained in treating patients for clear aligner therapy using 3-D Predict and Candid Ortho Aligners, both utilizing Artificial Intelligence to manage and treatment plan patients interested in "clear braces." Her experience extends to ClearCorrect as well as Invisalign.
Outside of the office, family is the most important thing in Dr. Mesina's life. She loves cooking, reading, traveling, and hiking with her husband, their children and their Jack Russell Terrier, Max. Every summer they make efforts to visit many National Parks.
What Our Patient's Say
Dr. Mesina was the best dentist I've ever encountered in my 48 years on earth. Nothing but great things to say!
– Gary