Dental crowns are one of the most common and effective methods to restore a damaged tooth and improve its appearance. This permanent dental prosthetic covers the entire tooth above the gumline and feels like a natural tooth. Crowns are very useful in repairing chips, cracks, and severe tooth decay, and they are often the final stage in root canal therapy. In addition, they are used as the finishing touch in most dental implant cases.
To learn more about dental crowns, we encourage you to read through the content provided below. If you have any questions, or if you wish to schedule an appointment with one of our skilled cosmetic dentists, please do not hesitate to reach out to our practice online or by phone today.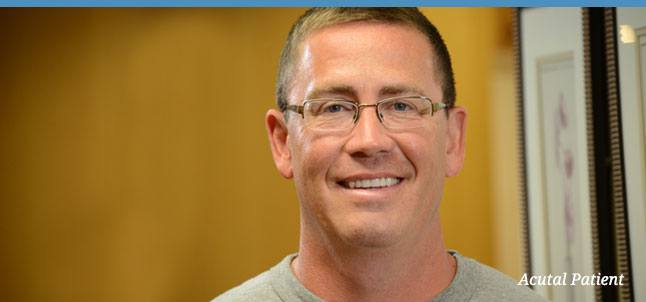 Benefits of Dental Crowns
A dental crown fortifies and enhances both the look and function of a tooth. Patients may require a dental crown for one or more of the following reasons:
To reinforce a filling when not enough of the natural tooth is remaining
To secure a dental bridge to adjacent teeth
To support a weak tooth that is susceptible to breaking
To restore teeth affected by chips, fractures, or decay
To restore a tooth after a root canal is performed
To correct significant wear caused by grinding
To cover dental implants when replacing missing teeth
In addition to offering these benefits, customized dental crowns can help to resolve occlusion (bite) issues that may be occur when teeth are damaged and/or missing, as well as improve the overall appearance of one's smile.
Types of Dental Crowns
At Imagine Advanced Dental Arts, our dentists use the most advanced techniques and materials available to construct dental crowns, including both porcelain and zirconia. Porcelain crowns are formed from an all-ceramic porcelain material designed to mimic a natural tooth color. Once placed, porcelain crowns are exceptionally durable and can be further tinted to match the exact shade of your surrounding teeth. Revolutionary zirconia crowns are noted for their attractive translucent color and perfectly natural appearance. Cut from a solid crystal block, this restoration material is allergen-free, long-lasting and virtually indestructible to give you the natural look and feel of your own teeth at their very best.
Both types of dental crowns can be excellent options for the right individuals, and our team will discuss the advantages and disadvantages of each material to help you select the most appropriate crown for your unique needs and goals.
The Dental Crown Procedure
To begin the treatment process, your dentist will remove some of the original enamel from the affected tooth to prepare it for the dental crown. Next, an impression of your teeth will be taken so the crown can be designed and constructed with precise detail, allowing for the most natural fit possible. The impression will then be sent to a dental lab where the crown is created using state-of-the-art milling technology. Once fabricated and returned to our office, the crown is placed on the prepared tooth and color-matched to your surrounding teeth for a nice and natural-looking blend. In most cases, the dental crown process can be completed in two office visits.
Dental Crowns FAQs
Who might need a dental crown?
Dental crowns can be an excellent solution in numerous situations. For some individuals, a dental crown is used to cover a tooth that has had a root canal. In other instances, it is placed to reinforce a tooth that has a large filling. Additionally, dental crowns are utilized to finalize dental implant procedures or to restore teeth affected by chips, cracks, decay, and various other types of damage.
Will I require a root canal if I get a dental crown?
No—root canals are not necessary for all teeth that receive a dental crown. Contrarily, however, most teeth that have had a root canal will need a crown. When this is the case, the root canal procedure is performed prior to the placement of the dental crown.
How noticeable will my dental crown(s) be?
Dental crowns are designed to look and feel as natural as possible, allowing them to blend seamlessly into your smile. In fact, the porcelain and zirconia crowns used at Imagine Advanced Dental Arts are so natural-looking that most people won't notice you have a dental crown—and you may even forget at times yourself!
Will I experience any pain during the dental crown process?
Our dentists are dedicated to optimizing patient comfort during all dental treatments and procedures. If a tooth needs to be prepared prior to the placement of a crown, a local anaesthetic can often be used to minimize—or completely eliminate—any potential discomfort that may occur as enamel is removed. The majority of patients liken the dental crown experience to that of a dental filling.
How long do dental crowns last?
Dental crowns can last many years, sometimes decades, with proper care. To help maximize the longevity of a crown, you should maintain good oral hygiene by brushing and flossing daily, as well as visiting the dentist at least two times per year for a professional cleaning. In addition, it is recommended that you try to avoid chewing overly hard or sticky foods, as these can potentially be detrimental to crowns.
For more information about dental crowns, or if you would like to schedule an appointment at Imagine Advanced Dental Arts, please contact our practice today.