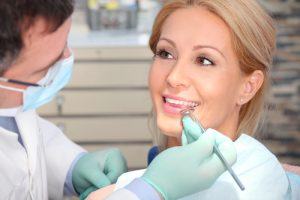 At Imagine Advanced Dental Arts, our highly trained team offers numerous treatments designed to improve the appearance and function of our patients' teeth, one of which is dental implants. Fitted with a customized porcelain crown, these long long-lasting, natural-looking dental restorations can not only enhance the aesthetics of your smile by replacing missing and/or damaged teeth, they can also restore your ability to speak and chew properly.
You may be a good candidate for dental implants if one or more of the following applies to you:
You are missing a single tooth or have several missing teeth
You are seeking a more comfortable and convenient alternative to dentures
You have sufficient jawbone density to properly secure dental implants
You do not have any diseases and/or medical issues that may impede proper healing after the placement of your dental implant(s)
If you desire to replace one or more missing teeth, or if you currently have a dental restoration that you are dissatisfied with, we encourage you to come into our office for a consultation. One of our experienced dentists can perform an extensive evaluation of your unique needs and goals to determine if this treatment option would be right for you.
In the event you are not considered a good candidate for dental implants, we can recommend an alternative solution that may be more appropriate, such as mini implants or a fixed dental bridge.
For more information, or to schedule an appointment at our practice, please contact us today.