In addition to advanced teeth whitening, our New Jersey cosmetic dentists offer porcelain veneers to help you achieve a more attractive and youthful smile. Porcelain veneers are durable shells bonded to the front surfaces of your teeth, concealing chips, discoloration, stains, and other perceived imperfections. Because we customize your veneers to meet your specific needs and goals, they can precisely complement the size, shape, and color of your surrounding teeth for a beautiful, natural-appearing outcome.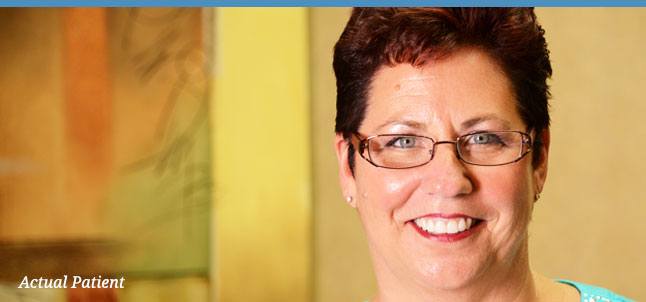 Redoing your smile can give you an instant facelift and make you look 10 years younger.
What are Porcelain Dental Veneers?
Porcelain veneers are thin ceramic shells designed to custom-fit the front portions of teeth with minimal loss of tooth structure. Due to the strength and realistic appearance of the porcelain material, this popular dental treatment is renowned for its long-lasting and natural-looking results. In fact, with proper oral hygiene – such as regular brushing, flossing, and routine dental cleanings – porcelain veneers have been known to last decades. Ultimately, with porcelain veneers in place, patients can enjoy whiter, straighter, and more even teeth for many years to come.
What Dental Concerns Can Porcelain Veneers Conceal?
Porcelain dental veneers can improve the appearance of teeth affected by a range of conditions, including:
Chips and cracks
Minor misalignments
Gaps between the teeth
Stains and discoloration from tobacco use, coffee, wine, and other elements
The Porcelain Veneers Treatment Process
Following an examination of your teeth and oral health, one of our experienced dentists will determine if porcelain veneers would be the most appropriate cosmetic dental option for you. If it is decided that you are a good candidate, an impression of your teeth will be made to help ensure the most accurate and seamless fit for the veneer(s). The impression is then utilized to custom-design and fabricate each veneer out of a durable porcelain material with the utmost precision. Once created, the veneer(s) will be secured to the affected tooth or teeth using a strong oral adhesive, and your dentist will perform a final color-match and polish to make sure the final results are as beautiful and natural-looking as possible.
Testimonials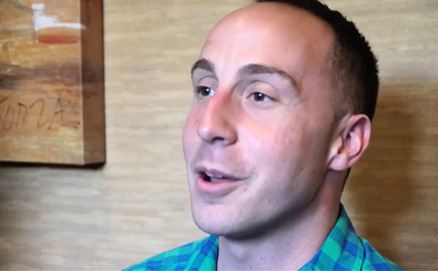 "I feel at home every time I come into her office. It was an experience that changed my life. I was a kid who grew up with a crooked smile and just got used to it. Now I have a smile that I never thought I could have achieved."
Nick Loves His New Smile
Joanne Loves her beautiful veneers
Porcelain Veneers FAQs
Would porcelain veneers or dental crowns be better for me?
While porcelain veneers and dental crowns can be used to correct many of the same dental concerns, the underlying purpose of each is a bit different. For example, porcelain veneers are primarily designed to conceal chips, discoloration, and other perceived issues for cosmetic purposes. In contrast, dental crowns can certainly improve the appearance of teeth, but their main purpose is to strengthen the structure of a tooth affected by damage or decay. During a consultation, one of our experienced dentists can help you determine whether veneers or crowns would be more appropriate for your specific needs and goals.
Will my porcelain veneers appear natural?
Porcelain veneers at Imagine Advanced Dental Arts are designed to mimic the shape, color, and overall appearance of natural teeth. Our dentists are highly skilled in color-matching veneers to the exact shade you desire for your smile, and once secured, most people won't even know you have porcelain veneers unless you tell them.
Is the porcelain veneers procedure painful?
Patient comfort is always a top priority at our practice. Depending on your unique needs, some minor tooth reshaping and/or reduction may be required to ensure an optimal fit for the porcelain veneer(s). In these instances, our dentists can utilize a local numbing agent to help minimize (or even eliminate) any possible discomfort. Overall, most patients report that the experience is relatively painless.
How long do porcelain veneers last?
With proper oral care, porcelain veneers can last multiple years—and sometime decades. To help extend the life and optimal appearance of your veneers, it is recommended that you brush and floss at least two times per day, as well as schedule regular visits to the dentist for routine cleanings. If you have a habit of grinding your teeth at night, we also advise that you consider wearing a night guard to protect against unnecessary wear.
Are there any alternatives to porcelain veneers?
Our practice offers a wide array of cosmetic dentistry treatments that can help enhance the appearance of your smile. If porcelain veneers are not the best option for you, potential alternatives could include teeth whitening, dental crowns, and/or orthodontic solutions such as ClearCorrect™ or Six Month Smiles®. To discover what may be the ideal cosmetic treatment for you based on your individual needs and goals, we encourage you to take advantage of our smile analysis.
To learn more about porcelain veneers, or if you wish to set up an appointment with one of our dentists, please contact Imagine Advanced Dental Arts to reserve your time. We look forward to meeting you soon!
Contact Imagine Advanced Dental Arts
If you are unhappy with your smile and wish take advantage of our smile analysis, please contact Imagine Advanced Dental Arts to reserve your time. We look forward to meeting you soon!