Loss of one or more teeth can cause a variety of dental problems, and make you feel self conscious about your appearance. At Imagine Advanced Dental Arts, our highly skilled dentists offer dental implants and fixed bridges to replace missing teeth while restoring your smile and self-confidence.
How Dental Bridges Work
Although there are removable replacement options such as a denture, most people prefer to have a fixed restoration such as a dental bridge for convenience sake. A dental bridge is made of a number of prosthetic teeth that serve as permanent replacement for missing teeth. The bridge works to fill gaps between existing teeth and improve your chewing ability, as well as the appearance of your smile.
Why a Dental Bridge?
The problem with having teeth removed is that the teeth on either side of that space begin to shift and move. When this happens, the bite starts to change which can result in bone loss, decay and teeth not fitting together properly. Because of this, replacement of a missing tooth is ideal for maintaining good oral health. Results from dental bridges typically both look and feel natural, and the procedure has been a staple of effective dental treatment for decades.
For more information about dental bridges or discuss the best tooth replacement option for your current situation, we invite you to contact Imagine Advanced Dental Arts to arrange your consultation.
Testimonials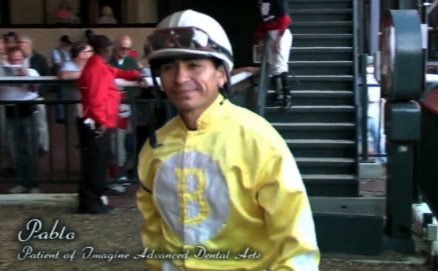 "I got in an accident during a race and fractured my teeth. After seeing Dr. Schor, I don't have to hide my smile anymore and now it's back to business!"
Pablo Broken Tooth Repair Following an Injury