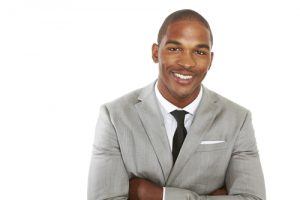 With the proper care, quality porcelain veneers can last several years, sometimes decades. Though many dental veneers are similar in that they are fabricated from a strong porcelain material, there are a variety of other factors that can impact the lifespan of this popular cosmetic dental option, including:
Type of veneer
Caliber of the dental lab in which the veneer is made
Quality of the technology used to design and create the veneer
Particular bonding method utilized
Skill and expertise of the cosmetic dentist
Individuals who have a habit of grinding and/or clenching their teeth while they sleep may want to consider wearing a nightguard to keep their veneers protected throughout the night. Additionally, regular brushing, flossing, professional dental cleanings from a reputable dentist can help to prolong the life of porcelain veneers. In the event a veneer becomes damaged, it can generally be replaced relatively easily without having to address any others that remain in good condition.
At Imagine Advanced Dental Arts, our New Jersey cosmetic dentists are highly experienced designing and securing customized porcelain veneers that blend seamlessly with your natural teeth for beautiful, long-lasting results. If you have more questions regarding this cosmetic dental treatment, or if you are interested in veneers and wish to schedule an appointment at our practice, please contact us today.