In an early copper engraving by Dutch engraver Lucas Van Leyden, a traveling dentist is pictured, with a woman acting as his assistant. This piece is dated in the 16th century! While this proves that women have been kicking butt in the dentistry profession for generations, women dentists seem to disappear from history until 1852. What we see in the annals of history from that point on shows just how integral women are – and always will be – in dentistry. Let's look at how women dentists, like the amazing professionals here at Imagine Advanced Dental Arts, have influenced the practice of dentistry!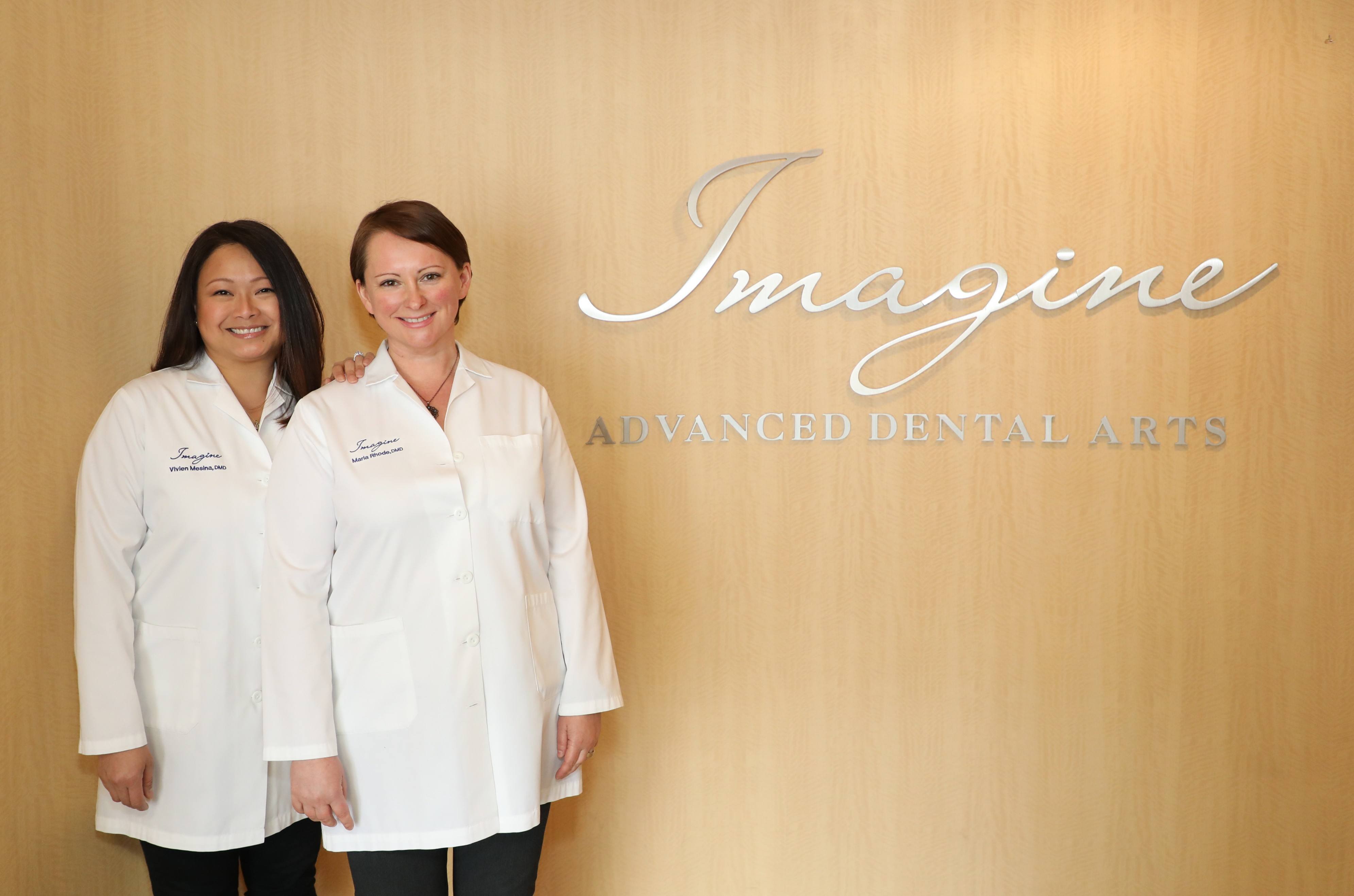 In the year 1855, Emeline Roberts Jones became the first woman to practice dentistry in the United States. Her husband was also a dentist, but when she told him of her interest in becoming one too he was resistant to the idea. Her husband seemed to think that dentistry was no occupation for the "frail and clumsy fingers" of a woman. Well, that guy could not have been more wrong! Unfazed by her husband's sexist attitude, Jones pursued her interest in dentistry in secret, filling and extracting hundreds of teeth from numerous satisfied patients. At that point, her husband could not ignore Jones' growing skills and allowed her to become part of his practice. She practiced dentistry for six decades, receiving a multitude of awards and honors during this time. In 1893, she served on the Woman's Advisory Council of the World's Columbian Dental Conference. She was elected to the Connecticut State Dental Society in 1883, and in 1914, she was made an honorary member of the National Dental Association. You can learn more about her by checking out the Connecticut Women's Hall of Fame, as Jones was inducted in 1994!
40 years later, Ida Gray Rollins became the first African-American woman to earn a dental degree in the United States from the University of Michigan. She opened her own practice in Cincinnati, where she serviced both white and black customers. Rollins continued to model inclusive care when she moved to Chicago with her new husband and opened a second practice. It was her dedicated work at this practice that inspired one of her patients, Olive M. Henderson, to become the second black woman dentist in Chicago! Though her successful practice kept her very busy, Rollins was also involved in several clubs and her social activities were widely reported in the black press. She served as vice president of the Professional Women's Club of Chicago, vice president of the Eighth Regiment Ladies' Auxiliary, and was a member of the Phyllis Wheatley Club! She was truly a community leader. Though Rollins passed away in 1953, her legacy continues to inspire women of color to break into the practice. In fact, an annual diversity award in her name was established by the School of Dentistry at the University of Michigan, the school from where she graduated.
Modern day women dentists have racked up quite a list of accomplisments, thanks to the hard work of those before them. In the 2000s alone,
Marjorie Jeffcoat became the first female editor of The Journal of the American Dental Association (2000)
Rear Admiral Carol I. Turner became the first female Chief of the Navy Dental Corps (2003)
Sandra Madison, of Asheville, N.C., was elected as the first female president of the American Association of Endodontists (2004)
Laura Kelly became the first female president of the American Academy of Cosmetic Dentistry (2007)
Beverly Largent, a pediatric dentist from Paducah, Ky., became the first female president of the American Academy of Pediatric Dentistry (2008)
Valerie Murrah became the first female president of the American Academy of Oral and Maxillofacial Pathology (2008)
Kathleen T. O'Loughlin was chosen as the first female executive director of the American Dental Association (2009)
Gayle Glenn was elected as the first female president of the American Association of Orthodontists (2013)
As you can see, we have come a long way over the years. The field of dentistry is more open and equal than ever, and it shows. Did you know that modern day dental school admission statistics have drastically changed? According to the American Dental Education Association, in the past five years the proportion of underrepresented racial and ethnic groups AND the number of women represented in the dental student population has increased to almost 50 per cent! Thanks to the previously discussed trailblazers, and initiatives from the American Dental Education Association, people who previously would have seen a career in dentistry as an impossibility are now forging the path for tomorrow's practitioners.